All of us here at Digital Human Library are celebrating the success of our teachers from 360 global schools systems who have risen to the challenge posed by COVID-19.
We are also celebrating our Founder, Leigh Cassell, who was inaugural recipient of the Ontario Teachers' Federation Special Recognition Award for outstanding contributions to publicly funded education in Ontario.
Through this award, dHL has again been recognized for our global community of certified teachers and professionals helping kids learn.
#YouMatter
In recognition of the achievements of our community, we are excited to offer all K-12 teachers and School Systems a FREE District Wide Professional Membership for Certified Teachers, which includes access to all of Digital Human Library's resources and services for the 2020-2021 academic year.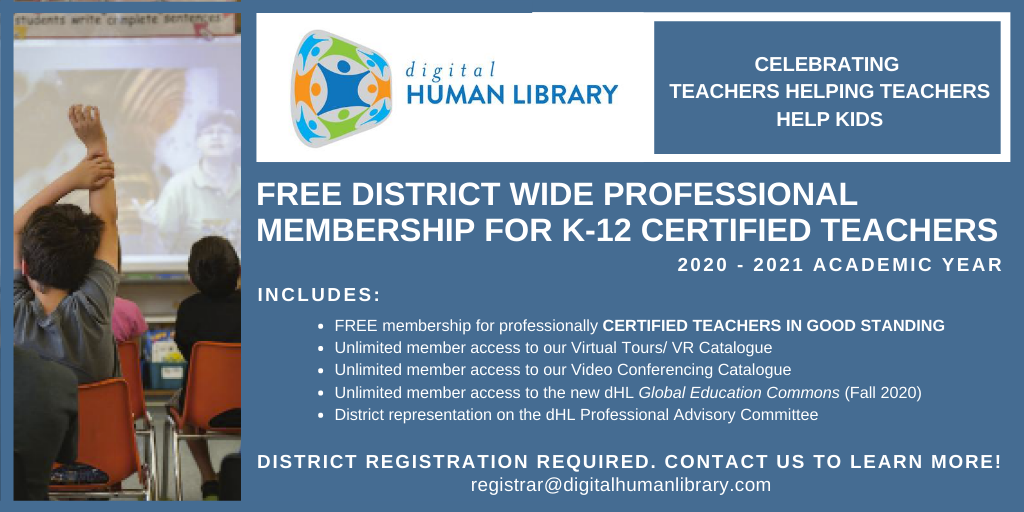 Are you a certified Teacher?
Register with Digital Human Library to begin accessing your free professional membership for 2020-2021.
Are you a School System/ District?
Contact us for more information!
#SafeSeptember #COVID19 #Learn2Connect #Connect2Learn
This post is also available in: French