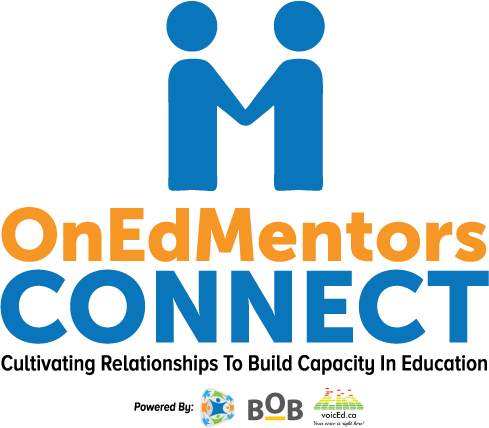 OEMConnect Phase 2 Overview
The Phase 2 Commitment
Mentors and Mentees who have registered for Phase 2 are agreeing to connect a minimum of 3 times between January and April, 2019.
Mentees are responsible for:
initiating contact with their chosen Mentor (support resources coming soon!)
documenting their learning
completing the OEMConnect intake and exit surveys
Mentors are making a commitment to:
document their learning
complete the OEMConnect intake and exit surveys
Opportunities to share the mentorship experience with the larger OEMConnect Community will be also be made available to mentors and mentees, but these opportunities are completely voluntary.
Phase 2 Next Steps
MENTEES
1. Browse our incredible community of OEMConnect Mentors here, using the search fields designed to help you find your ideal match:
2. When you find your match, click on Link to dHL profile underneath the heading CONNECT on the mentor profile.

3. You will then be presented with the Mentor's complete profile. You can now send that Mentor your introductory email by clicking on the purple email icon at the top of the page.
IMPORTANT NOTE: Please email one Mentor at a time and wait for his/her response prior to contacting another Mentor.

4. After you've chosen your Mentor, please complete the Phase 2 Mentee Intake Survey.
IMPORTANT NOTE: Remember to ask your mentor for permission prior to capturing a screenshot of his/her image and/or sharing the details of your conversation publicly on social media or in a blog post.
MENTORS
1. Watch for an email from a Mentee excited to connect with you. Please respond at your earliest convenience and work together to schedule your first conversation on a mutually agreeable date and time.
2. Once you have agreed to work with a Mentee, please contact us to let us know the name of your Mentee so we can update your dHL profile to indicate that you have been OEMConnected.
3. Let the collaboration begin!
OEMCONNECT MENTOR KIT
Timeline
JANUARY 2019 – THE LAUNCH
Phase 2 officially launched on voicEd Radio on January 10th. We had a full house of founders, critical friends, mentors and a mentee for the event. Listen to the OnEdMentors show here!
January 7th – 11th
January 14th – 18th
Mentees will have reached out and connected with their selected Mentor
Mentor has agreed to work with the Mentee
January 21st – February 21st
Mentors and Mentees have connected, gotten to know each other, and explored questions, ideas, concerns and avenues of thinking
February 21st – April 25
Continue meeting with your Mentor
The OEMConnect team will be checking in with Mentors by asking them to complete a short survey with the following questions:

What mode(s) of communication work best for you and your mentee?

What topics/ big ideas are being discussed?

What questions or concerns have come up for you?

On March 7th, Mentees are invited to join us on the second OEMConnect episode on the OnEdMentors show to share their experiences before they go off into their placements. We hope you will take advantage of this opportunity to share your perspectives and learn from the collective Mentee experience.
On April 25th Phase 2 will come to an end. Mentees will have a week to complete the exit survey and let us know if you want to be on the final OEMConnect episode of OnEdMentors on voicEd Radio.
May 6th – 10th
On May 9th, everyone involved in OnEdMentors Connect will have the opportunity to

share what they have learned throughout this inquiry, whether it is live on VoicEd Radio, through personal reflections in writing and/or by simply completing the exit survey.
Need Help?
Contact us anytime with your questions, comments and/or concerns. We are here to help!
Thank you for your interest in joining OEMConnect!