The Digital Human Library has recently branched out to form a partnership with districts in the United States. Glen Warren is currently working on building his own dedicated team of influential educational leaders who will volunteer their time to create more opportunities for connections-based learning for American teachers and students.
National Partnership Director, USA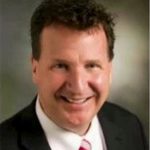 Glen Warren is the Encinitas Union District Director of Literacies, Outreach, and Libraries.
With twin Master's degrees in educational leadership and library science, as well as expertise in educational technology, Glen Warren straddles the worlds of the classroom and the library as well as the worlds of technology and information. The ultimate goal for this work is to advance toward the true personalization of learning. The LOVE of learning is the goal!
He is a part of a growing movement to integrate information literacy, media literacy, digital literacy, and digital citizenship into K12 education and society. He co-wrote the California Model School Library Standards addressing information and digital literacy outcomes for K-12 public education students. These standards helped underscore the importance of teacher librarians as lead instructors of information literacy. Some recent highlights include:
Director of Literacies, Outreach, and Libraries (LOL) for the Encinitas Union School District.
Creator & Curator of L.O.V.E. Learning (LOVE = Learning Opportunities Valuing Everyone)
Vice President of Government Relations for the California School Library Association (CSLA).
This post is also available in: Français (French)