Last week I received my letter from Apple announcing my selection to join the Apple Distinguished Educators Class of 2015!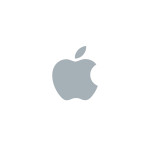 The Apple Distinguished Educator (
ADE
) Program began in 1994, when Apple recognized K-12 and higher education pioneers who are using a variety of Apple products to transform teaching and learning in powerful ways. Today it has grown into a worldwide community of over 2,000 visionary educators and innovative leaders who are doing amazing things with Apple technology in and out of the classroom. Learn more about this group of innovative educators online at
http://www.apple.com/education/apple-distinguished-educator
.
As a proud member of the ADE community, I'm looking forward to continue my work as an author, advisor, ambassador, and advocate of what's possible when we bring new technology to teaching and learning. Plus, I'll have an amazing opportunity to collaborate with over 2,000 colleagues around the globe and turn fresh, new ideas into education realities!
I am honoured to be included with such an innovative group of educators from around the world! A new journey begins . . .
This post is also available in: Français (French)