Education for social innovation is about recognizing and acting on the power we have for making a positive difference in the world. By giving students opportunities to experience how positive change happens, and more importantly, how they can be both designers and leaders in creating change, we raise their awareness through empathy, giving students choice and voice to affect positive change in the world right now.
Digital Human Library has partnered with individuals, organizations, and businesses to design social innovation projects to engage you and your students as experiential learners and change-makers! We hope you will join us to explore the theme of social innovation in your classroom to support the development of global competencies and inspire students to become leaders in their own learning.
K-12 Projects
A Kids' Guide to Canada, by Kids for Kids
Un guide du Canada – par des enfants, pour des enfants (K-8)
A Kids' Guide to Canada (AKGTC) project is a teacher-led initiative offering an unprecedented opportunity every K-8 student to make a personal contribution of lasting meaning and value to Canada's future: to help create the first multilingual, multicultural and interactive guide to Canada made by kids and for kids. In the process, classes have a chance to meet and learn with peers from coast to coast, and help build a new era of "understanding, empathy, respect." (TRC, Call to Action 63.3)
The project takes place in 3 parts, with students first learning about cross-cultural communication, digital safety and citizenship. The second part of the project focuses on students introducing their neighbourhood communities by posting artefacts on an interactive map hosted by ESRI to create Canada's first ever multilingual guide to Canada by kids, for kids. The third part of the project focuses on teachers and students making cross Canada connections. Classes use the Digital Human Library to connect with other classes across Canada to pursue deeper conversations and collaborative learning activities to learn more about each other.
---
Global EDU Student Chat ~ #GlobalEdSsChat (K-12)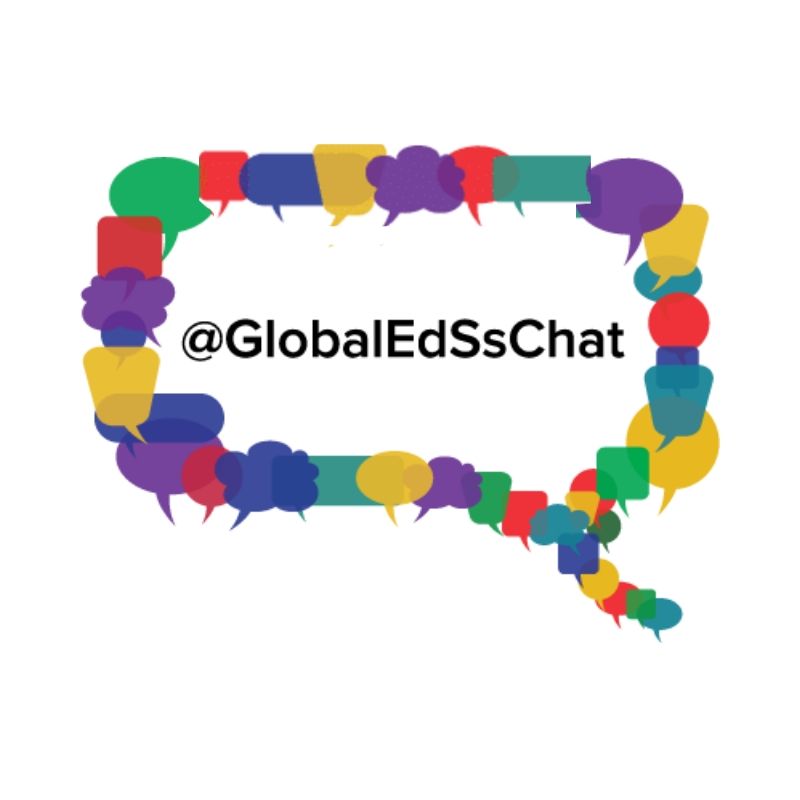 @GlobaledSsChat is a student-led Twitter Chat that connects K-12 students around the world to discuss topics related to character education, social justice, and citizenship. #GlobaledSsChat creates opportunities for students to network with others, gain perspective, build relationships with new learning partners in a literacy-rich learning environment, experience social media as a powerful platform for learning, and establish a positive digital footprint.
---
Walk With Us #WalkWithUsProject (7-12)
Walk With Us (WWU) is a digital storytelling and mapping project created by Melissa Lavoie based in the city of Timmins in northeastern Ontario. WWU has partnered with Digital Human Library, Google Earth Outreach, Canadian Geographic, WalkInto and CreativeXistence 360 to provide educators and students with a powerful means of producing their own virtual tours, with their own content and curriculum in mind.
WWU Project involves using Google Tour Creator (free virtual tour building software), 360′ cameras (Ricoh Theta S) and Google Street View as a storytelling platform for youth. Our students will share stories of their upbringing, culture, and traditions, and to discuss the issues that affect them. We hope to increase awareness of some of the challenges Indigenous communities face, and foster hope in the connections we create in order to spread positive messaging and resilience. This project will teach learners modern skills that will prepare for success today, and in the future.
This post is also available in: French