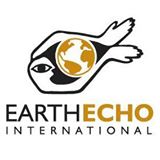 EarthEcho International was founded in honour of Philippe Cousteau Sr. by his widow Jan and their children Alexandra and Philippe. The grandchildren of Jacques-Yves Cousteau (the French undersea explorer, researcher, photographer and documentary host who invented diving and scuba devices, including the Aqua-Lung), Alexandra and Philippe are evolving the family's legacy to inspire and empower youth around the world through dynamic new platforms that inspire action and positive change.
Using an educational model called service-learning, EarthEcho helps students identify the root of a problem, develop an action plan and execute that plan in their community. EarthEcho inspires and empowers young people to become environmental leaders, providing rich online resources and educator outreach and support.
Register here and receive tons of educational resources to use throughout the school year, and inspire your students to restore and protect our water planet with EarthEcho!
This post is also available in: Français (French)