It all started with a high school student's dream to illustrate a children's book.
Just over a year ago our Founder, Leigh Cassell began to write her first children's book with her close friend and colleague Jennifer Casa-Todd (SocialLEADia). They wanted to tell a story about the power technology has to connect us in a way that would start conversations about digital citizenship and digital literacy…
and hear the whole story!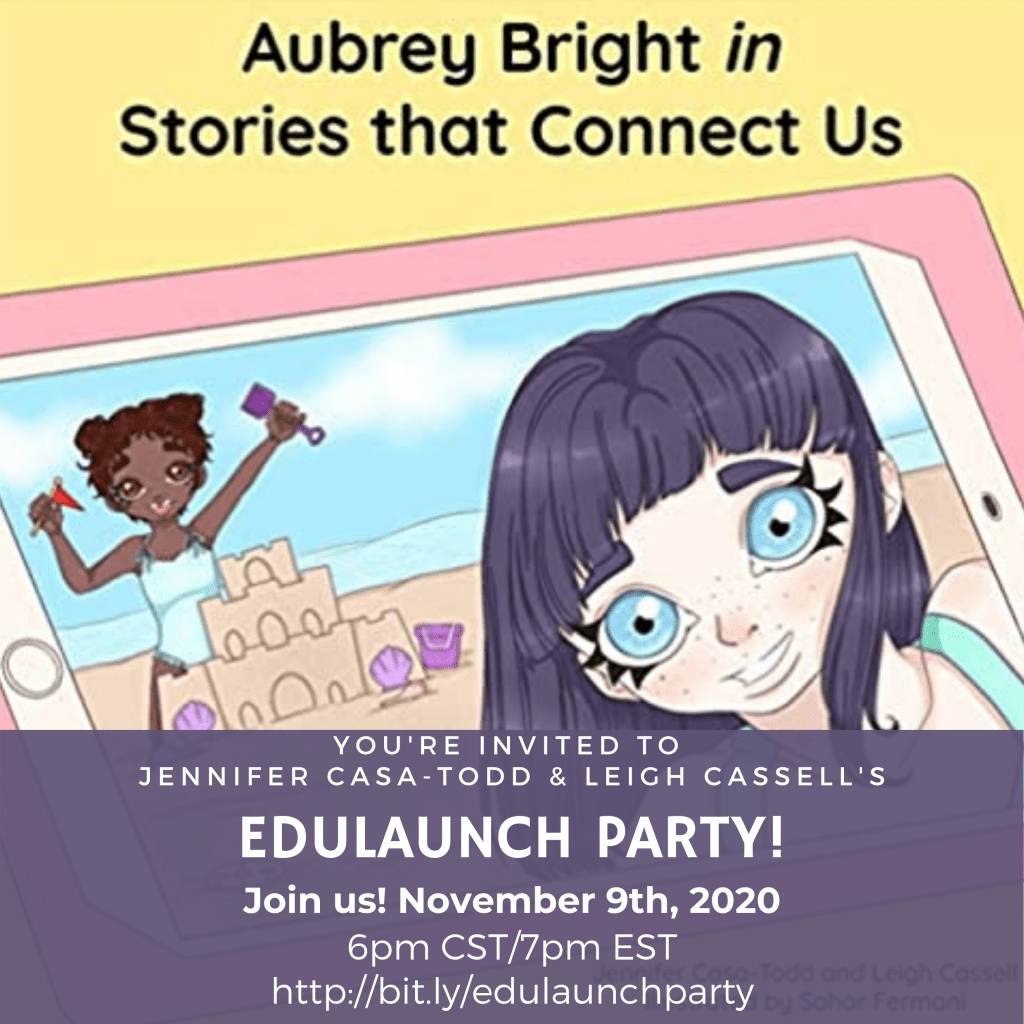 There will be special guests, an author reading and prizes!
Special Guests
Sahar Fermani – illustrator
Sahar is a university student currently studying art, and a newly published illustrator!
Sheila Glazov – mentor and critical friend
Sheila is an award-winning professional speaker, internationally known author, engaging personality expert, and passionate educator.
Halle Cassell – Leigh Cassell's daughter, and the author of the All About Sand Dollars page in the book.
Halle is a grade 6 student at North Meadows Public School, gymnast and artist.
Aubrey Bright in Stories That Connect Us is a heart-warming tale of intergenerational connection and the first book in a new series focusing on how relationships are strengthened through storytelling and the power technology has to connect us.
Aubrey, a young precocious girl, has a strong relationship with her Gramma which is anchored in a love of storytelling. When her Gramma gets sick, Aubrey shows her that technology can be a powerful tool for modern storytelling and connection.
We are thrilled to feature the artwork of a talented student, whose beautiful illustrations inspired the character, and whose voice helped us craft our narrative.
Aubrey Bright is sure to engage K-8 teachers and students in conversations around digital citizenship and the positive uses of technology in our daily lives.
"Jennifer and Leigh have written a book that will fill your heart with hope! As you read, you'll see how the authors reveal the power of stories, connectedness, and love for friends and family. This story is a true "kids can teach us" kind of book, and it will be a perfect addition to classroom libraries. So, don't wait a minute, and share this story with kids you love everywhere!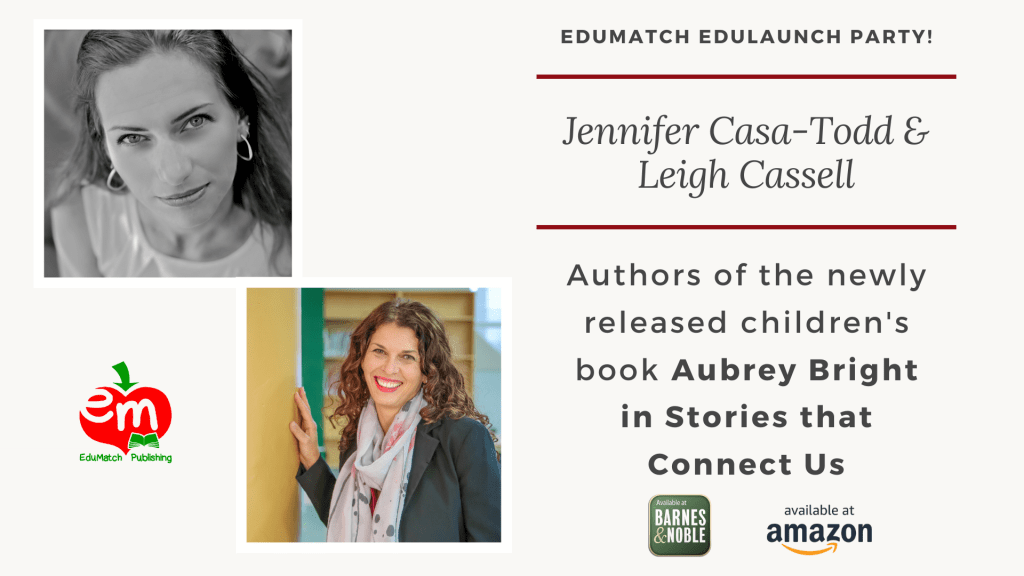 This post is also available in: Français (French)