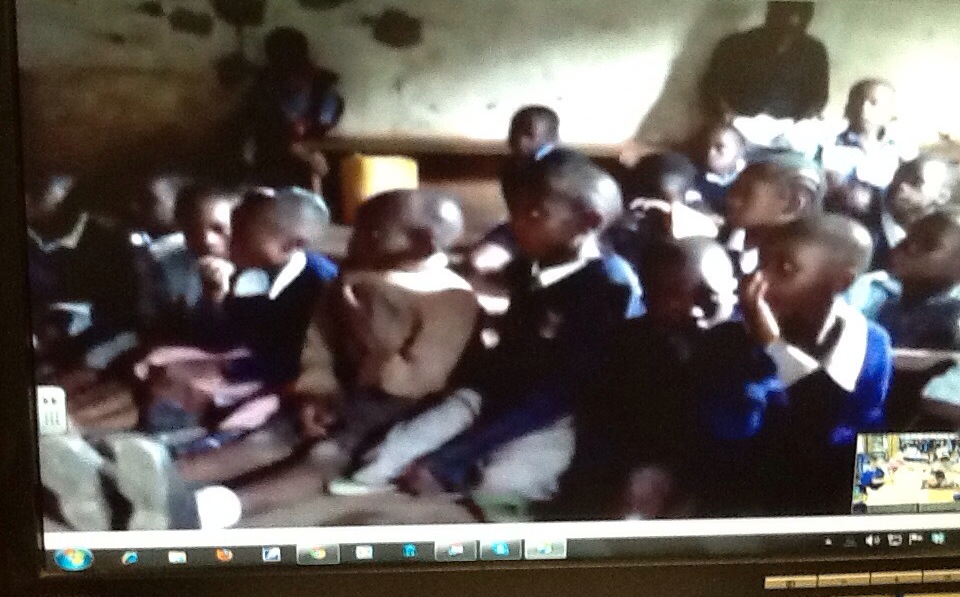 Stephen Central PS, ON Canada video conferencing with our friends in Kenya, Africa using FieldTripZoom.
The Digital Human Library and FieldTripZoom have been partners is distance learning since 2012. FieldTripZoom provides a cost effective high definition video conferencing solution to enable schools and content providers such as museums, zoos and parks to connect with each other. Their hosted "cloud-based" service requires only a PC or Mac, but is also able to connect with traditional videoconferencing equipment, bridging old and new technologies while maintaining the highest level of video quality. FieldTripZoom provides any school the capability to participate in virtual field trips with a museum, zoo or park that offers distance learning programs. With just a PC or Mac, standard audio visual equipment, and a high speed internet connection, the field trip offerings a school can provide to students is now virtually unlimited.
Similarly, FieldTripZoom provides an interactive video conferencing solution for content providers such as museums, zoos and parks. They provide a new technology, enabling them to offer distance learning programs and virtual field trips for the very first time, or for delivering existing educational programs to a significantly broadened customer base.
Put simply, their mission is to support schools and content providers in effortlessly and cost-effectively engaging in the virtual field trip experience. For a great list of virtual field trips, check out www.cilc.org and www.digitalhumanlibrary.com.
To learn more about FieldTripZoom, please visit the FTZ website or contact FTZ by email or phone. Why not try something new?
The above information was taken from the FTZ website.
This post is also available in: Français (French)