Join Ontario's Premier Education Technology conference in Niagara Falls on November 6th through 8th , 2019.  This conference gives school board leaders the opportunity to work with education staff and provides them with the knowledge and hands-on experiences to help them bring 21st century skills and competencies into their classrooms. Hosted by ECOO and OASBO ICT, the Bring IT Together Conference (#BIT19) is an unparalleled experience for the Ontario education sector.
Attend a diverse number of sessions on 21st Century Teaching and Learning, Security and Privacy, and Technology/Communication. Additionally, visit their 70 vendor booths to gather information on new digital technologies and services.
IGNITE #BIT2019
Don't miss this event! Following the first day of #BIT19, travel over to the Niagara Brewing Company for dinner, drinks, and IGNITE BIT 2019!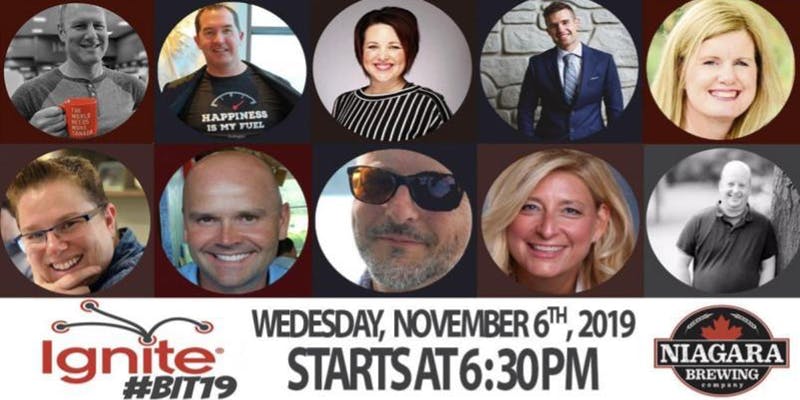 If you've never been to an IGNITE talk before, get ready for a fast-paced, high-energy event, with a stellar lineup of speakers! With delicious food, a wide variety of beers, and a great ambience, the Niagara Brewing Company is the ideal location for IGNITE BIT 2019.
Get your IGNITE #BIT2019 Tickets here!
Questions?
Visit the #BIT2019 Conference website to learn more!
This post is also available in: Français (French)