District Implementation Programs
dHL's District Implementation Services are designed to establish an ongoing collaborative working relationship between dHL and each respective district we serve. The goal of these services is to provide a smooth and effective implementation and adoption of Digital Human Library's resources in K-12 classrooms, while at the same time ensuring that a district's investment in dHL supports a cultural shift in teacher pedagogy to deepen student learning.
District Implementation Package (DIP)
The DIP guides the effective integration of dHL's resources into existing district goals and Board Improvement Plans to support teachers and deepen student learning.
---
Self-Guided Implementation Package
dHL will soon be offering a self-guided professional learning video series program for K-12 teachers, central teams and education support staff to support the implementation of dHL's resources into K-12 classrooms.
---
Introductory Implementation Workshop
dHL is now offering a one-day Professional Learning workshop for K-12 teachers to provide an overview of Digital Human Library's resources.
---
Coming soon!
Building a Culture of Coherence and Assessment
The process of deconstructing the curriculum as a school team is a foundational process towards building a strong culture of coherence, teacher efficacy, and sound assessment practices. Throughout this workshop series, dHL will work with school teams to help teachers:
Deconstruct their provincial curriculum
Build a common understanding of the assessment process
Identify and respond to their own professional learning needs
Shift from a teaching culture to a learning culture
Build capacity to respond to student/ school/ system needs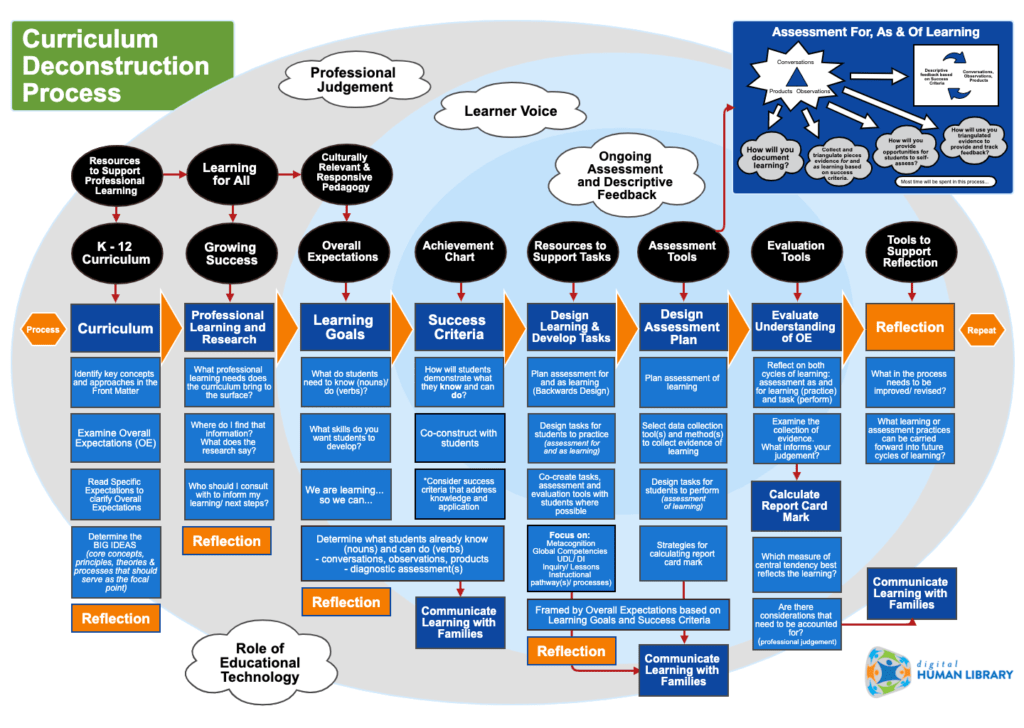 ---
Global Competencies Training
The following programs are coming soon:
Communication
Collaboration
Critical Thinking and Problem Solving
Innovation, Creativity, Entrepreneurship
Citizenship and Character
---