Welcome back to another exciting school year!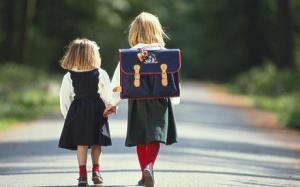 Over the summer I had the pleasure of connecting with Frank Reid, a Canadian Armed Forces Veteran, Ag in the Classroom, and the Carnegie Museum of Natural History – the newest meBook Experts to register with the Digital Human Library. And in the fall, the dHL will be welcoming the Canadian Mining Association, Atomic Energy Canada, and Bank of Montreal (BMO). These organizations bring well over 30+ STEM experts who want to connect with you and your students via video conference. I hope you consider integrating video conferencing into your classroom program to support and drive student inquiry. Why not try something new?
With hundreds of meBook experts to choose from across the curriculum, you can now offer your students the opportunity to learn something new in exciting new ways! Visit with Ag in the Classroom to learn about eggs, or talk with a turkey at the Texas Wildlife Association (Connect2Texas Network)  – yes, that's right, a turkey – and learn about the fall harvest and why we celebrate Thanksgiving. Connect with a veteran from the Memory Project Speakers Bureau and learn about the Second World War, the Korean War, Peacekeeping Operations and/or Canadian Forces experiences around Remembrance Day. Celebrate diversity by inviting a Passages to Canada speaker to video conference with your class and experience stories of coming to Canada. Want to take a class trip to the North Carolina Zoo? Or chat with an award-winning Children's Author? How about visiting the Art Gallery of Ontario for an art history lesson? Are you a high school science or math teacher? Connect with Virtual Researchers on Call (VROC) and study with scientists and mathematicians from all over the world! All of these exciting new opportunities for learning and more are just an email away.
Register with the Digital Human Library today and start connecting with meBooks this fall!
Leigh Cassell
This post is also available in: Français (French)