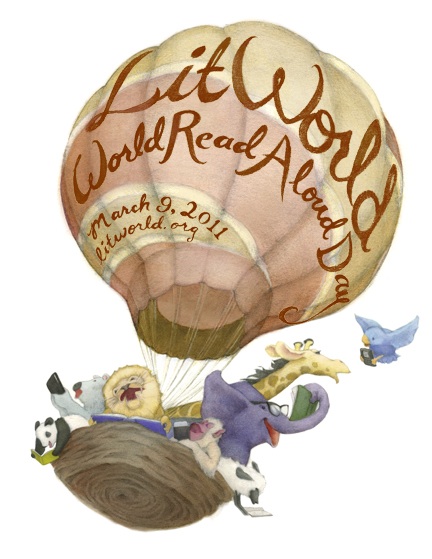 World Read Aloud Day is an awareness day advocating for literacy as a right that belongs to all people, celebrated around the world annually on the first Wednesday in March.
World Read Aloud Day motivates children, teens, and adults worldwide to celebrate the power of words, especially those words that are shared from one person to another.
By raising our voices together on this day, we show the world's children that we support their future: that they have the right to read, to write, and to share their words to change the world. (http://worldreadaloudday.org/)
How will you engage your students in reading on March 6th, 2015? Why not try something new and connect with a dHL meBook expert? There are over 30 best-selling authors registered with the dHL waiting to connect with you and your students.
Or visit Global Connections for Teachers and Students and learn how to connect with kids living in a different country. Wouldn't it be fun to share stories from different cultures and connect your students with a global audience?
The possibilities are endless . .
Happy Reading!
This post is also available in: Français (French)