Submitted by: Betty Bakopoulos, Scientists in School
Scientists in School is a registered education charity that has been igniting scientific curiosity since 1989!
Our classroom, community, and family workshops open the wonders of science, engineering, and technology to youth and children across Canada. We recognize that early, positive exposure to science is critical to instilling a life-long interest in STEM. To get kids excited about science, we have developed curriculum-aligned workshops that are fun and engaging. Workshops are designed to build critical thinking, creativity, and problem-solving skills. Post-workshop extension activities are also an integral part of our program – giving teachers the tools to enrich the learning long after the workshop is done. Check out all of our workshops, here!
Our programming also includes a STEM career video series, Spotlight with Scientists in School, Interviews are fun and engaging and highlight career pathways with inspiring scientists from across the globe, from beluga whale snot collectors in Churchill, Manitoba to Arctic polar ambassadors in Svaldbard, Norway. Videos premiere on our YouTube channel.
Our organization is made up energetic, dynamic presenters that are topic experts. We are thrilled to be working collaboratively with dHL and sharing our team's passion and expertise for STEM.
Meet Peter Lynch: Ask an Environmental Biologist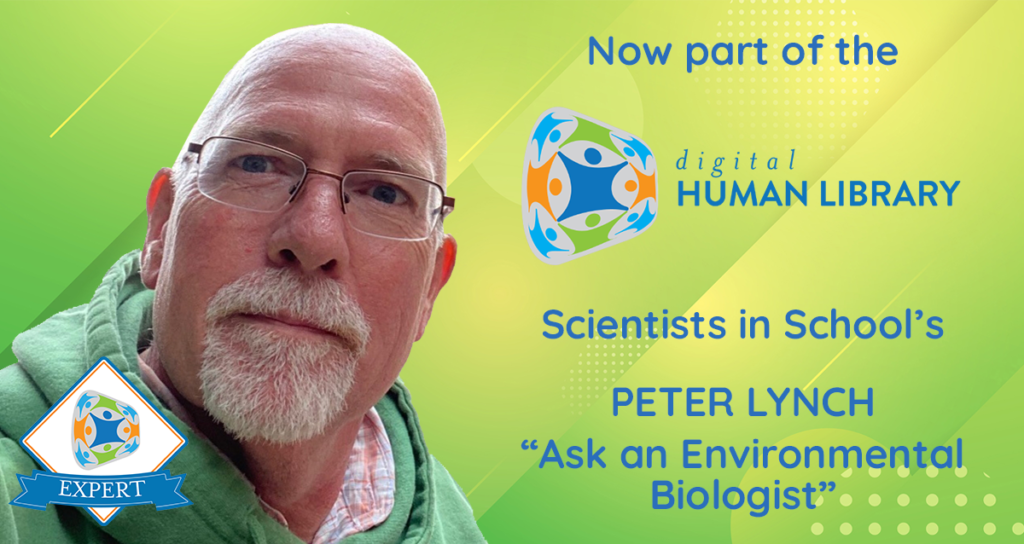 Peter is a Team Lead at Scientists in School with a passion for outdoor education. Peter has years of experience as an Interpretive Guide at the Toronto Zoo and with the Toronto and Region Conservation Authority. Ask an Environmental Biologist is a program that enables children to: gain an appreciation for science and our natural world, increase awareness of what an environmentalist does, and help foster environmental stewardship.
Meet Erin Westman: Ask a Microbiologist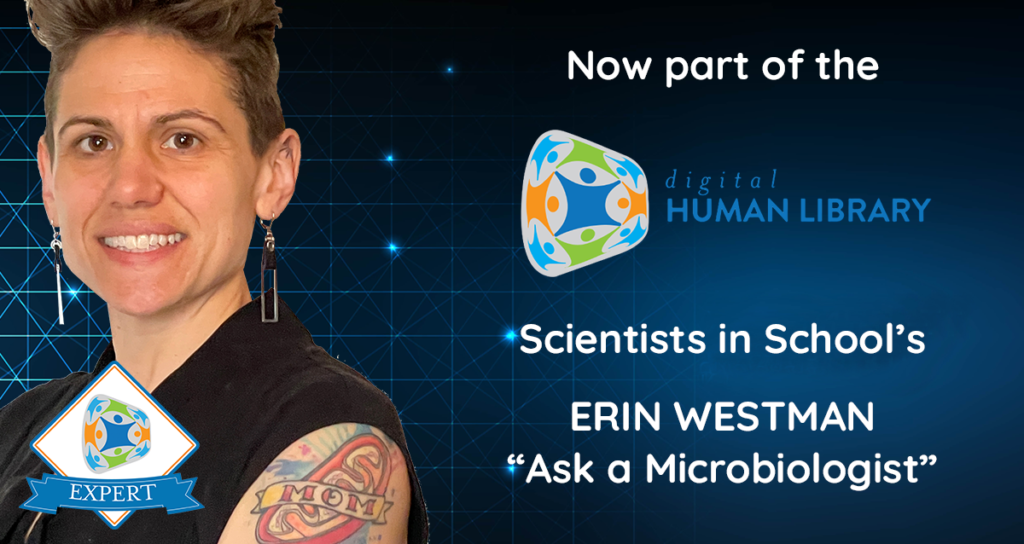 Erin is a Regional Manager at Scientists in School who loves microscopes, insects, and the wonders of microbial life. Erin has a PhD in microbiology and a lot of biology-themed tattoos – a cat, a dragonfly, mitochondrion, a flower and a bee, a scarab, and the molecule guanosine. Ask a Microbiologist is a program that engages students to investigate cells and the endosymbiotic theory and to explore careers in molecular biology and modern recombinant DNA technologies.
Meet Heather Staines: Ask a Naturalist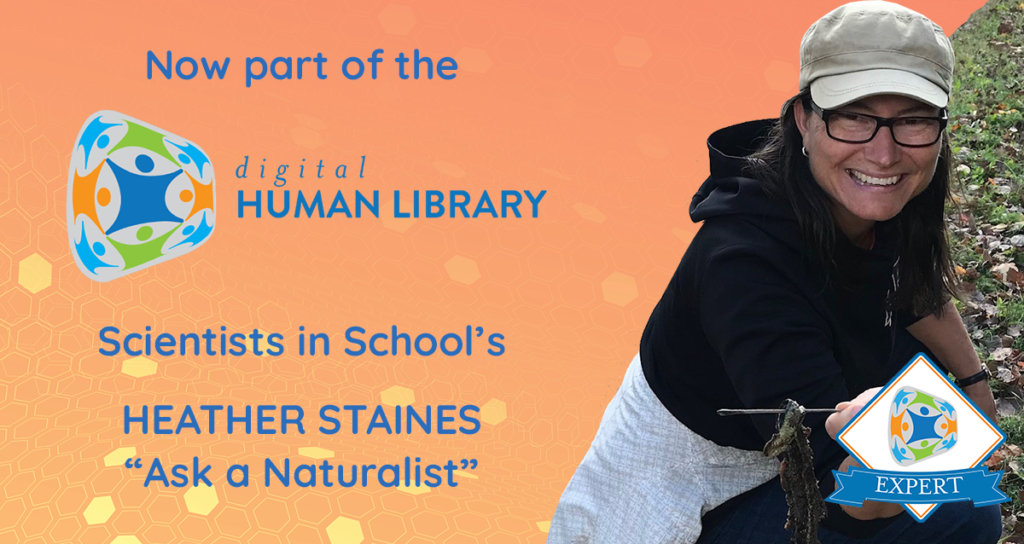 Heather is a Team Lead and Presenter at Scientists in School with a degree in entomology and a love for tiger beetles and praying mantises. Heather is an avid birder and brings a wealth of knowledge as a former Interpretive Guide at the Grand River Conservation Authority. Ask a Naturalist gives students the opportunity to ask questions about living things, observe how plants and animals interconnect, and encourages students to notice nature and observe patterns.
Together, we can prepare kids and youth in Canada for a bright future with infinite possibilities. Login to Digital Human Library today and connect your students with Scientists in School Experts!
This post is also available in: Français (French)