If teaching in the midst of the 6th wave of a global pandemic has worn you down, let us give you a hand!
We'll be hosting an exciting "KidsMeet Canada" live student webcast on April 27th at 11:30 Eastern Daylight Time, and your students are invited to join in the audience!
Bring your students to watch 3 different classes from 3 different parts of Canada as they show how they went outdoors to explore the kinds of wildlife living under their feet in their own backyard this spring. 
We'll also show students how they can become science detectives themselves and help wildlife by sharing their discoveries with others through the global #BackyardBio project. Your class can even choose to connect with 3 classes doing the same thing around the world.
And, we'll send all registered classes some great outdoor learning resources to help you and your students learn outdoors whenever you want!
It's Spring! Help our kids get outdoors for some fresh air this spring, and discover the magic of the natural world they walk right by every day.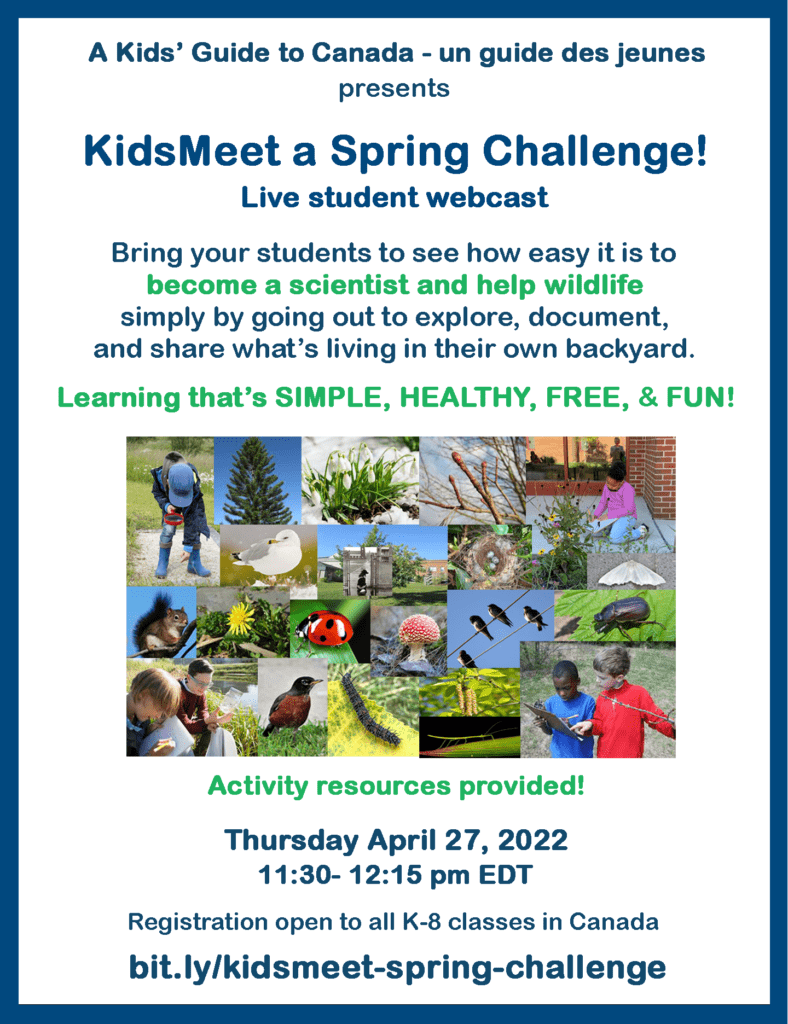 A Kids' Guide to Canada – By Kids, For Kids
Un guide du Canada – par les jeunes, pour les jeunes
This post is also available in: Français (French)