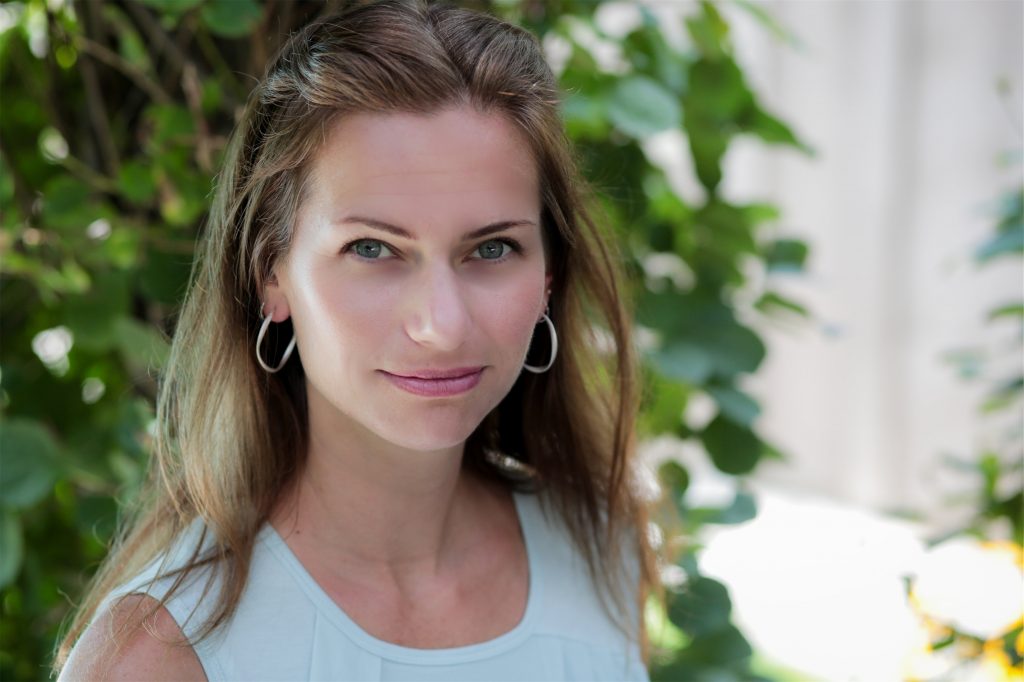 Today Digital Human Library celebrates our Founder, Leigh Cassell, for being the inaugural recipient of the Ontario Teacher's Federation (OTF) Special Recognition Award!
Leigh's outstanding contributions to public education are born out of her passion, dedication, and responsibility as a teacher to address the inequities that students face in our system, and the need teachers have for safe digital access to high quality professionals and resources to support them in their work.
Her contributions to public education have always focused on building relationships with others for the purpose of learning, and helping students develop transferrable skills in our modern digital world. This is the work we've been doing at Digital Human Library for over a decade.
The success of Digital Human Library would not have been possible without our community of Ontario Innovative Educators, and the Experts (community members, industry leaders, parents, working professionals, teachers, consultants…) who volunteer their time to support teaching and learning in virtual classroom settings. Both of these groups continue to work on the front lines in education to ensure teachers and students have safe access to the right people and digital resources they need to be successful. Leigh shares this award with the Digital Human Library the vibrant community of dHL innovators and change makers in education.
Join us…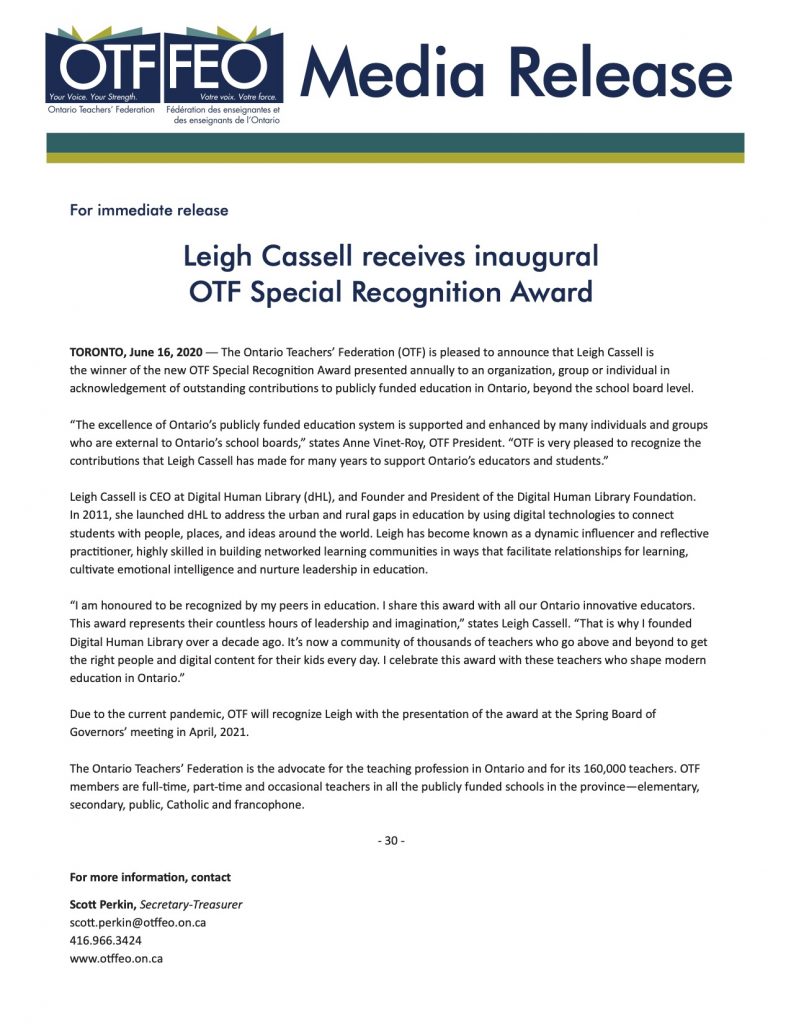 This post is also available in: Français (French)