Submitted by Penny Boden, March 13, 2023
The immediacy of drawing and a love of line work drive my passion. The best drawings look drawn. They show authenticity and the raw human aspect. Drawing is the greatest learning opportunity art has to offer and the necessary beginning of everything art.
Penny is an internationally known artist with a lifetime of experience drawing animals.
Penny is an adamantly self-taught artist, gaining prowess through quiet intuitive moments alone with her art. Penny's style has evolved from total realism to her soulful character portraits of today.
Penny delights in rendering the nature of beloved pets through expressive line work and simple shading. She is intrigued by the similarities between humans and other animals. The differences humble her deeply.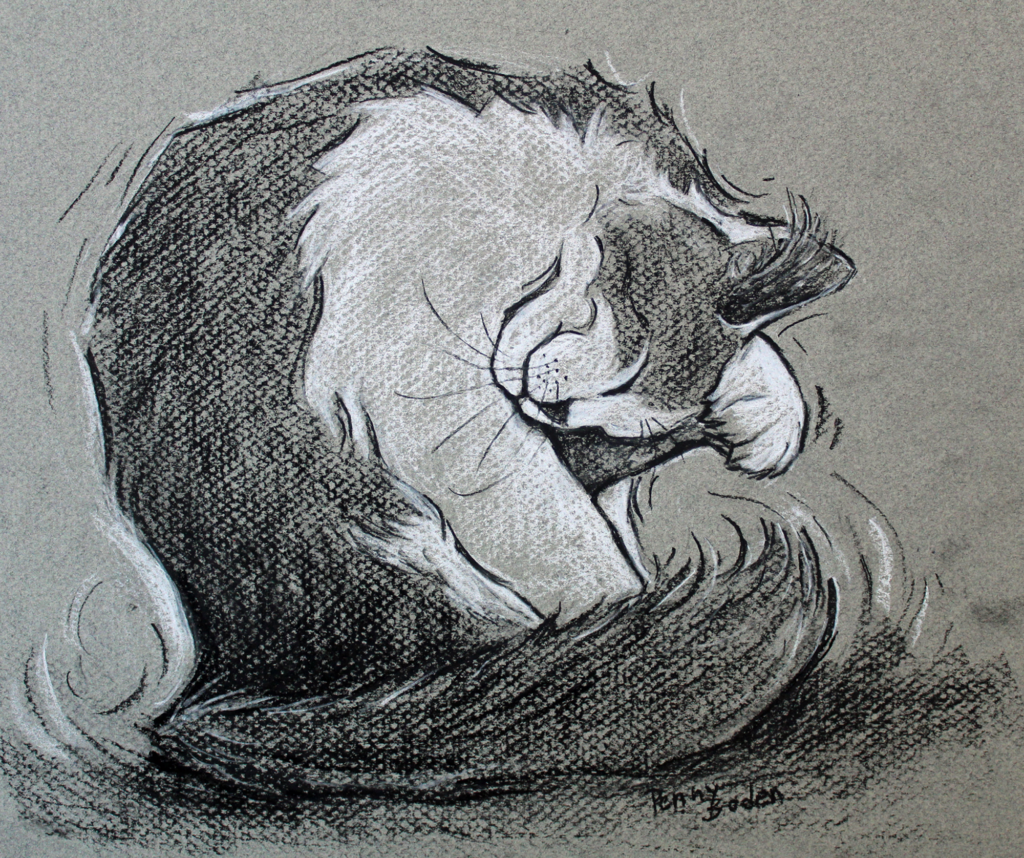 Penny shares her passion with the world through her YouTube Channel, CrazyCatArtist, and now as a dHL Expert available to connect with your K-12 students! Her workshops include learning how to draw dogs, cats, and other animals. Penny's intention is to meet each student exactly where they are and help them expand their practice in their own meaningful way. Connect with Penny and schedule your next art lesson today!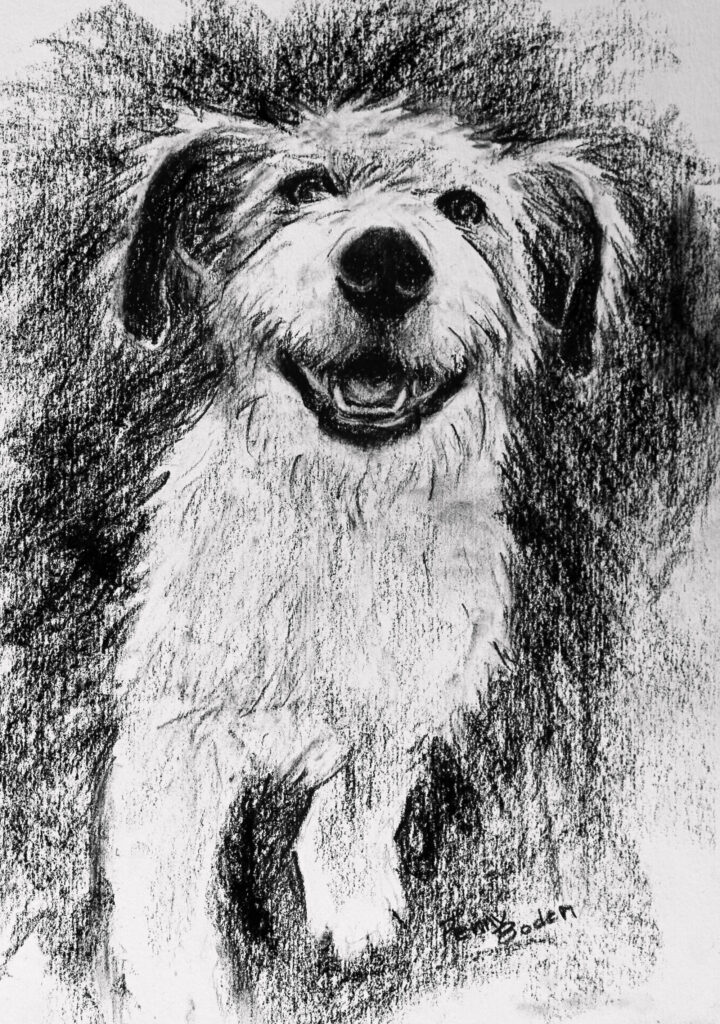 About Penny
Penny grew up in Honeymoon Bay by the wooded shores of Cowichan Lake. Her painter/woodcarver grandpa and potter granny were Penny's greatest inspiration. Frequenting their home studio and store, Whales' Arts and Ceramics in Victoria BC, Penny's aptitude emerged. With art media galore at hand, Penny was happiest with little more than pencil and paper.
Penny is grateful to call the Cowichan Valley home. She is a lifelong nature-lover, avid gardener, advocate for the earth, and devoted to rescuing special needs cats. Learn more about Penny, her art, and her teaching at pennyboden.ca.
This post is also available in: Français (French)