Join us in welcoming Mr. Clown and Friends to our dHL community of Experts now offering FREE educational programs for students in K-8!
Meet Mr. Clown and Friends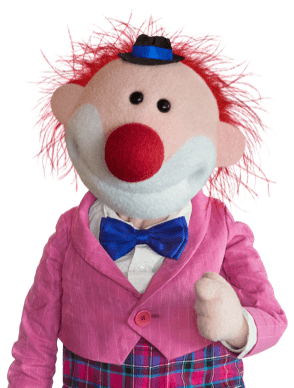 MC & FRIENDS is an educational series for students ages two and up that teaches as it entertains, encouraging your students to discover the wonders of the world through basic language skills, manners, songs, advice, jokes, and other inspiring life lessons.
Mr. Clown's Sight Word playlists and activity sheets are your student's go-to destination for learning the 100 most commonly used English words. Sight Words are essential as children learn to read, and Mr. Clown's "Word of the Day: Sight Word" videos provide additional resources to compliment his live programs to help teach your students Sight Words and how to spell them. Your students will learn with Mr. Clown and have fun in the process!
Meet Tom Caltabiano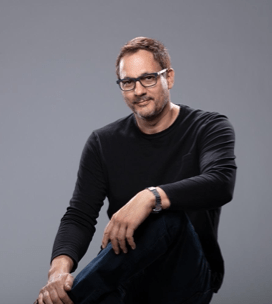 Tom Caltabiano is an Emmy Award-winning Writer, Co-Executive Producer of Everybody Loves Raymond, and the creator and voice of Mr. Clown (as well as other Mr. Clown TV characters).
Tom has written animated children's series for Lego and Pinkfong/Baby Shark. As a stand-up comedian, he toured nationally with Ray Romano and guest hosted CBS's The Late Late Show. He has been a puppeteer for over twenty years and was featured in a month-long, one-hour, live children's show with Mr. Clown at the Edinburgh Festival Fringe. With Mr. Clown, Tom connects with classrooms around the world via Zoom, Microsoft Teams, Google Meet, and Flip.
Book A Program
Log in to Digital Human Library and book your FREE program(s) with MC & Friends. You'll be happy you did!
Mr. Clown visits my Kindergarten classroom regularly and I've never seen my students more engaged. MC & Friends make us laugh while teaching us powerful lessons that focus on social emotional learning, character education, and literacy in fun and motivating ways. Mr. Clown will forever be a part of my Kindergarten program. Book your FREE program today!!!


Leigh Cassell, CEO and Founder, Digital Human Library
Get Social with MC & Friends

This post is also available in: Français (French)