Are our students ready for the summer holidays to begin?
June exhaustion starting to take its toll?
Keep your students engaged in learning that's fun! 
Join us for a FREE 30 minute KidsMeet Canada webcast with the students from Placentia Newfoundland. Learn about all of the places they visited to share with your students.
This promises to be a smaller event, so there are even more opportunities for your students to ask questions and learn with others.
Join us and engage your students in a half hour of authentic learning that's fun!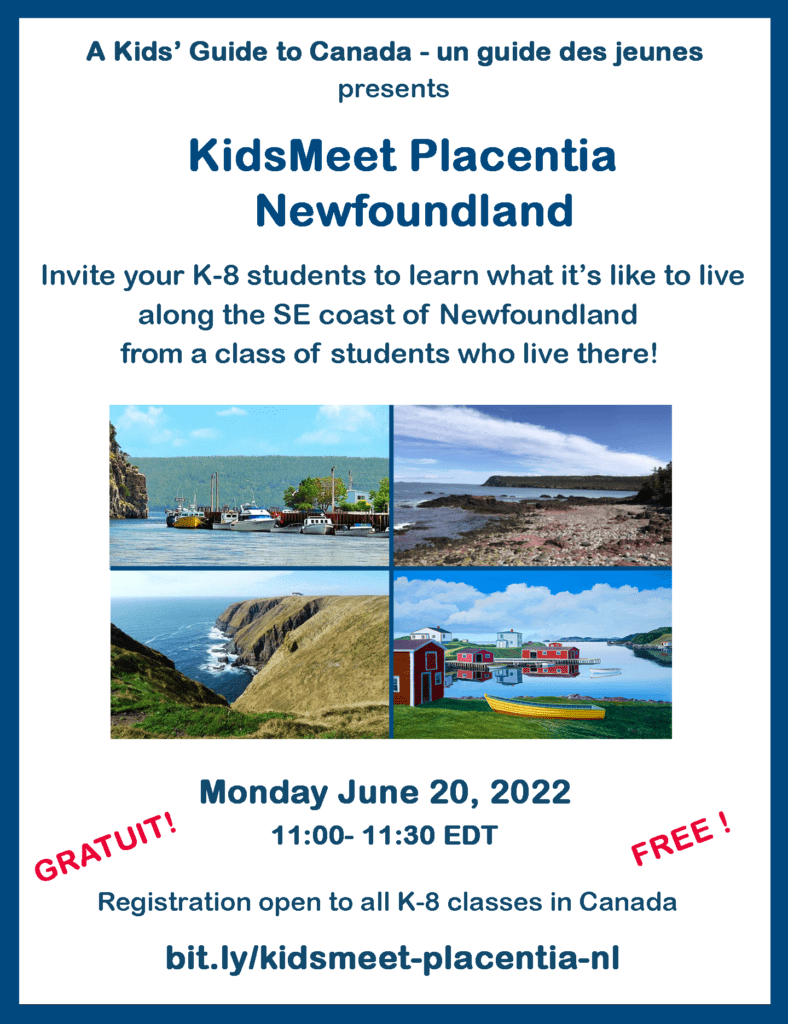 This post is also available in: Français (French)